Dharani portal examined by state officials before launch-Telangana
source:-Ch Sushil Rao, TNN, Hyderabad
Hyderabad
Days before the Dharani portal being thrown open for public, the officials have started dummy exercises to detect any defects in it. The website, aimed for uploading property details, will be launched on October 25.
In Narayanpet, District Collector Harichandana visited the tahsildar office on October 18 to check the functioning of the Dharani portal.
Meanwhile, Chief Secretary Somesh Kumar held a meeting with district collectors on October 17 and informed them that Dharani portal would be inaugurated on October 25. He advised all collectors through the video conference to ensure that the staff is aware of their role. The chief secretary made a power-point presentation.
Following directions from the chief secretary, tahsildars carried out dummy exercises on how to upload the property details on the Dharani website. They were also given a proforma to fill after they undertake the exercise of filling up at least 10 forms.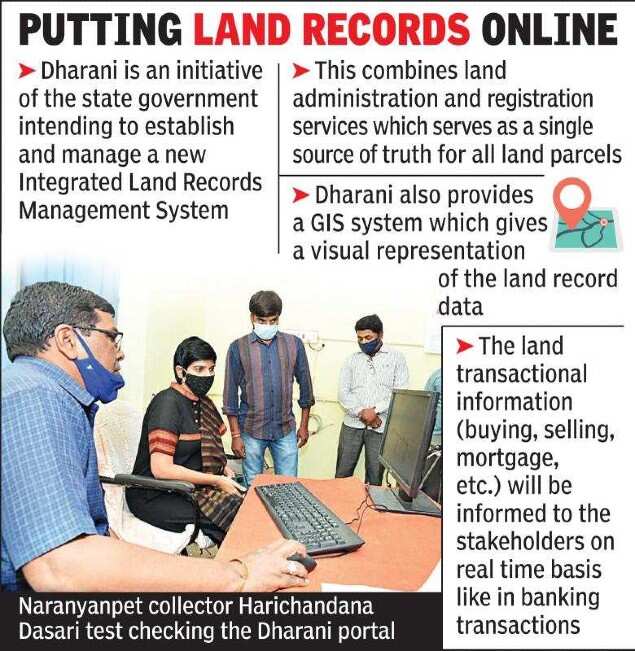 While the administrative machinery in the districts has been gathering the details from villages, a 68-year-old man in Sangareddy committed suicide recently as he feared his property would not be entered in the records in his name.
The incident occurred in Indrakaran village of Kandi mandal.